Beach Yoga in San Diego offerings
Lets Beach Yoga San Diego! We are thrilled to bring our mission and specialization of Beach yoga in the wild to San Diego, offering customizable private beach, cliff, and canyon yoga mindfulness sessions.

Bringing Hawaii's spirit, we explore San Diego's most stunning coastal areas and explore the off-beaten paths, seeking mindfulness in nature.
​
​​San Diego Beach Yoga is perfect for private groups, retreats, and companies. With eight years of service and hundreds of ★★★★★ reviews, we maintain an extensive list of corporate clients, professionals, youth sports teams, private clients.
San Diego's amazing natural panoramas secluded areas provide the perfect backdrop for mindfully exploring yoga on beaches or yoga hikes on off-beaten paths. Reconnect with nature and yourself while learning mindfulness surrounded by beaches, wild cliffs, and valleys along the coast. ​
We integrate science-based mindfulness meditation practices with nature exploration during our private yoga excursions. All experiences are tailored to the groups energy, level of fitness, and interests.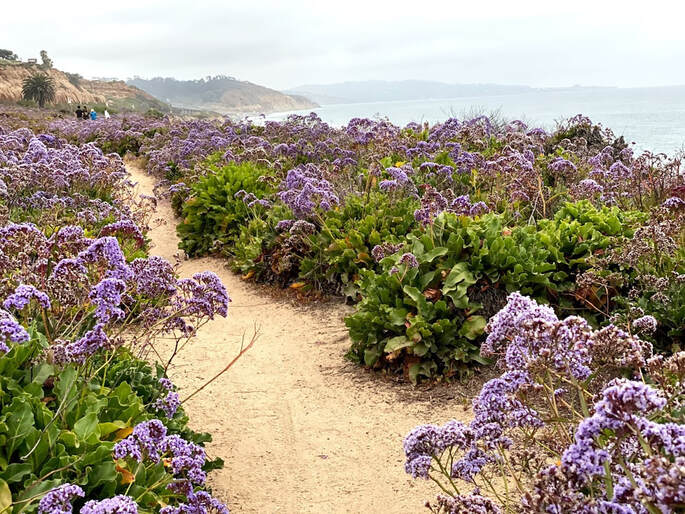 Yoga in the Wild is not just about fitness, but is an opportunity to deeply connect and experience nature's beauty through an internalization of her wonder from which we came. Finding time for the silence to know meditation's wonder elucidates from scientific studies of yoga. To this end we escape the hectic commercial areas to develop that peace within ourselves. Ashtanga's long honored practice provides postures to open your mind and make your body resilient to long term pain, aging, and illness.

LONGEST ESTABLISHED | HIGHEST RATED

local female owned FOUNDER
​
​ India trained founder and team
Planting seeds of mindfulness, through yoga and nature, has always been our north star....
and the community of heart did follow


---

We are a premium level outdoor "studio" with a team of long term experienced teachers honed by India trained founder towards authenticity and mindful connection to nature.

We specialize in highly curated premium experiences, utilizing yoga in off beaten rugged paths of wild nature to bring people towards mindfulness.

* Over 600 Five star reviews ★★★★★ across TripAdvisor, Yelp etc ...will assure your Hawaii yoga in nature experience will be optimally impactful as a lasting one within.
| | |
| --- | --- |
| Contact Us | We currently offer private beach yoga sessions and yoga hikes in San Diego. Contact us for available dates and scheduling. |
From India to Hawaii to San Diego
Authentically trained in India, the birthplace of yoga, Founder Karen Lei brings mindfulness to San Diego. Adherent to yoga's traditions, Karen traveled to the remote areas of India to learn Ashtanga, meditation, and holds a Mindfulness Meditation (MBSR) certification from the University of California San Diego. She founded

Beach Sunset Yoga

, a leader in Hawaii's yoga community.