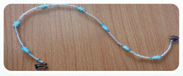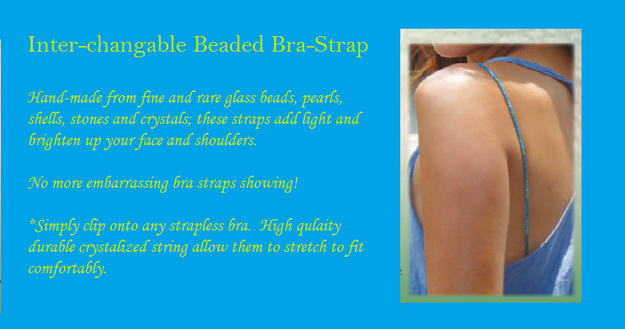 Our Straps are "One Size Fits Most"
how to wear? scroll to the end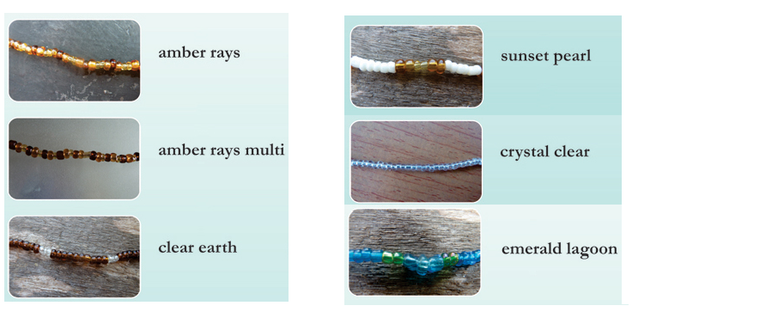 Intricate Collection - with crystal, mother of pearl, stones

---

Fabric Swim Tie Style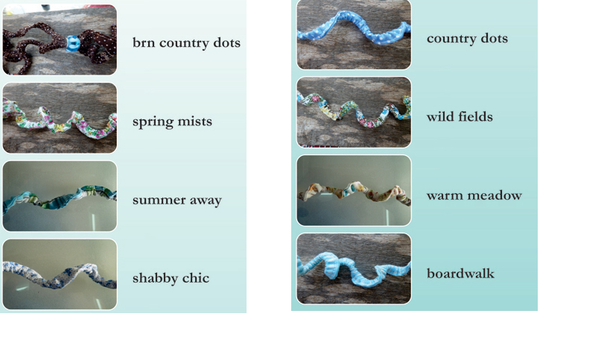 ---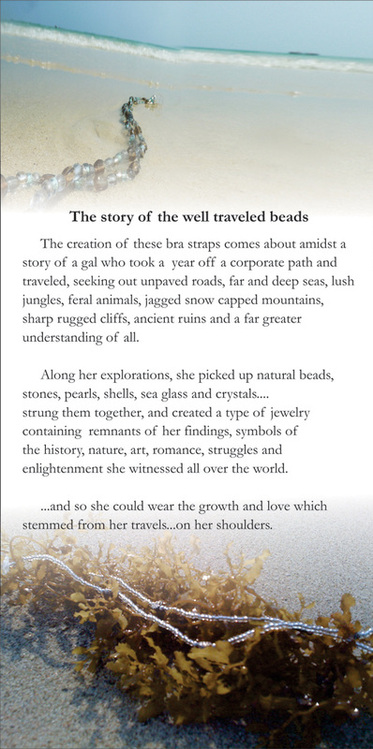 How to wear:
our beaded bra straps "One Size Fits Most" - attaches to any loop of a strapless bra
Our straps are "One Size Fits Most", due to our limited availability. That means that these will work with women of a median height and median shoulder length
.
Limited Stock: I only made 8 of each style, so you'll be hard pressed to end up with anyone else wearing the same item



Measure your shoulders length: To see if the straps will work for you, simply measure the length of your shoulder from front to back, using the loops of your bra in the front and back, as your point of measurement. The Beaded Bra Straps are stretchable, so there is some give and take.


*you can also cut out most of the straps of any bra and sew your own loop using the last inches of the strap. contact me and ill help you.

The length of our straps are approximately 13" long from clip to clip, and stretches up to 17". The bra clip attachment is 3/8" wide.


Will it offer support? Remember that strapless bras are intended to support you without straps already. Thus these beaded or fabric straps are only intended to give you a little extra support so that the strapless bras fit more comfortably as a regular bra would feel; or simply for a little glimmer on your shoulders and brightener to your pretty face.