A Day in Pure Nature - be with Hawaii authentically,
to the most hidden and rustic unpaved parts of the Island


a private customizable sight seeing tour with integrated
yoga | meditation | swim/snorkle/hike options
around the island
private yoga tours: customizable private yoga island tours (includes 4 people) $100 an hour - up to 4 people
- 3 hour min, with average of 6-8 hours based on customer preference

-possible swimming/snorkle or hiking- well go where wild animals like turtles, dolphins and monk seals often play
-our circle island tour is open to flexibility of the groups interests
with focused tours around the west, northeast and southeastern shores

Experience the more intimate and calming way to see the best attractions of Daimond Head, Koko Crater, Manoa Falls, Makapu'u lighthouse....as we escape the crowds and go into the more secret areas of these attractions and many other local favorites also on our Hidden Island Wellness Tours.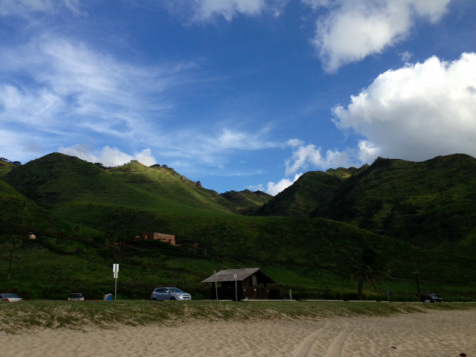 PRIVATE and SEMI-PRIVATE GROUP YOGA OR MINDFULNES INTEGRATED RUSTIC ISLAND TOURS
We scoured the land and discovered the most beautiful natural rustic locations around the island no large tour bus could access and only a true local adventurer would know. I have a great passion to show others our secrets of the real Hawaii.
If you have been promised this by others but they end up taking you to the tourist overcrowded developed manoa falls, botanical gardens or waimea falls, we feel your pain. Those areas may be pretty, but we aim to show you what you can only hear and feel without the mass crowd and real undeveloped nature, away from artificial buildings and shops ----with us you can read our reviews to trust what we say is accurate.
See our most stunning feral lands, jungles and wild animals! I just want you to see the most beautiful of what real Hawaii has to offer outside the tourist commercial traps, something locals really want for visitors also, to see the real hawaii.
Private yoga tours are customized to any area or locations you wish -
with as much or little yoga /mediation/ hiking/swimming as you choose. We are fluent in all the most remote and accessible secret off beaten paths to amazing waterfalls, cliffs, jungles and more as that is our specialty and mission. Private yoga sessions provide the time for the focus of our choice in yoga, mediation or sights.
We really think its a tragedy when people are mislead by unverified commercial
claims; our reviews and testimonies will support our dedication. We've made it our art to find the most serene and stunning locations to be mindful and come back to your center in.
---

We combed the entire island to select the most off beaten path (undeveloped) -breathtaking sites, and hidden underwater caves that only a true nature loving adventurous local who grew up here would know.
We choose sites for their authentic and natural settings, as much away from tourist/tour bus dominated and populated sites as possible, all the while making sure the spaces were safe for most people all ages of average walking capabilities. These are sites we recommend but you are welcome to dictate your locations anywhere else you would like also.
- We aimed for the balance of adventure and blissful and grounding serenity


Style:
- Yoga - Indian trained Ashtanga and Mindfulness based Vinyasa flow
All levels, towards moving meditations

---
Zen Mindfulness Meditation style

- 2-3 types
- zen mindfulness | walking meditation
- insight meditation on various universal topics


- Meditation - Zen mindfulness and analytical style from Tibetan traditions; as well as evidence based scientific methods;
*Styles deemed necessary for transformation of the mind
by the Dalai Lama and adopted by modern western psychologists.
*Topics based on non-religious universal principals for living positively and consciously.